This article has links to products and services we love, which we may make commission from.
The journey, Hungary's Budapest to Ljubljana, Slovenia is a popular one and it's easy to see why. The trip easy, safe and both the cities of Budapest and Ljubljana deserve a visit. Here is a step by step guide on the best way to travel from Budapest to Ljubljana.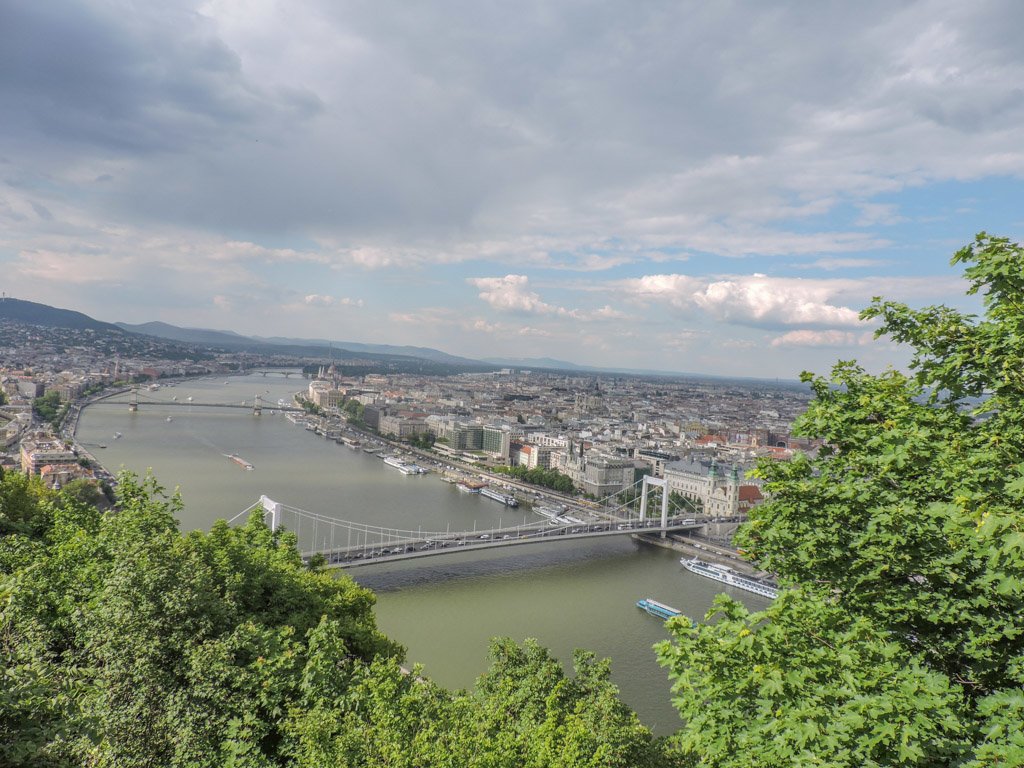 Public Transport In Europe
Like many European connections, train* is the best way to travel between Hungary and Slovenia. Our train had a small café, was spacious and the journey was scenic. When researching the best routes and ways to travel in Europe I check four websites
TripAdvisor Forum (via Google search)
Country-specific bus/train websites
*although I hear that in the Balkans, the bus is faster than the train. In the UK, the train is definitely more expensive than buses.
Budapest to Ljubljana by train
Buying Train Tickets in Budapest
Train tickets can be bought at both Keleti (Budapest, Baross tér Tel: (+36-1) 413 – 4610) and Déli station (Budapest, Krisztina krt. 35-37. Tel: (+36-1) 375-6593) in Budapest. I tend to discourage anyone from purchasing tickets online from third parties in Europe as they are always unnecessarily expensive. I do encourage buying tickets before departure day.
At the time of writing the cost of a one-way ticket is 15-29 Euros for one seat (this not a seat in a cabin).
Our ticket was open between two dates, with no time restriction. The journey took around eight hours. Do remember to take a mobile/cell battery pack with you if you use your phone for music, reading etc.
There was no option of a night train Budapest to Ljubljana that was time efficient, online there is one advertised but it takes 25 hours and has 4 stops. Budapest to Ljubljana train times can be found out in the station too.
The train was quiet so there was no reason to worry about our belongings. If you are travelling solo and/or carrying expensive electronics with you I recommend investing in the PacSafe secure protector.
You put your day bag with your electronics stored in it into the net, pull tight and attach the cables around something that does not move such as a table leg, bag frame, etc and then lock with a padlock. We then cover the bag up with a throw or jacket. It stops opportunists having the chance to grab and run.
If you are looking for advice on buses and trains in Hungary, check out this transport planner.
Buying a Budapest Train Ticket Online
A reader (thanks, John) has just returned from doing the Budapest to Ljubljana train journey and successfully booked his ticket online using this website.
John punched the reservation code into the ticket machine at Budapest Deli Station and a train ticket printed. His train consisted of three carriages but no food cart.
The journey lasted eight hours and was even a minute early to his delight! The price of the ticket was 15 Euros. He also checked this price on the day and it was still the same. There was no border control check for John (there was for us).
Budapest's Southern Déli Train Station
Our Budapest to Ljubljana train departed from Déli. Déli can be reached by subway, buy a subway ticket and activate it by stamping it at the machine (fines can occur if caught without this). The station itself has an internal and national ticket box office, food stalls, and lockers.
Lockers in Budapest
A thing of the past in America post 9/11, large lockers are available to rent at Déli. Extremely useful for backpackers with a few hours to explore Hungary's capital.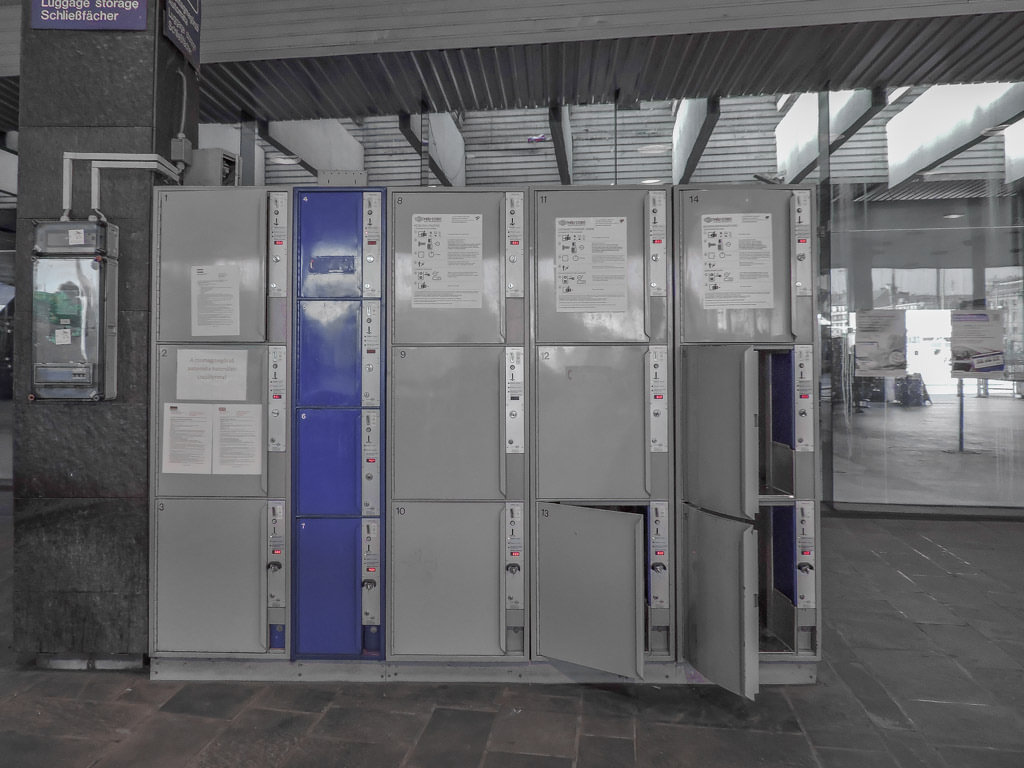 Border Control, Slovenia
You will need to show your passport to the Slovenian authorities who will approach you on the train (they were friendly!) This was pretty much a direct train from Budapest to Ljubljana, it was the fastest available.
Welcome to Ljubljana
You are in for a treat, this small city is charming and beautiful! The central train station (Ljubljana zelezniska postaja) is situated in the middle of the city.
Turn left at the bottom of the stairs to head to the city centre. The bus station (address: Trg OF) is very close for those making connections to the likes of beautiful Bled.
In the south of Slovenia is the unique glamping experience at Big Berry on the Kolpa River, not a tent pole in sight! If you are getting from Budapest to Ljubljana, do the reverse journey and buy tickets at Ljubljana train station.
Remember if you are coming from overseas and hopping between countries you must have travel insurance. We use True Traveller because of their customer service and coverage. Check out if they work for you too by clicking here to see their rates.
Train Budapest to Ljubljana, easy and safe.
Bla Bla Car
An alternative option is to travel from Budapest to Ljubljana by car (or the other way around).
Check out the Bla Bla Car website for a car share possibility. This site connects drivers with travellers. Type in your location and designation, check the price, type of car, luggage restrictions etc. We found that the later you leave it, the more expensive Bla Bla Car journeys become.
We've checked out Bla Bla Car for our next trip, Zagreb to Sarajevo, the bus is 25 euros per person and Bla Bla Car is 17 – 25 euro, however, there are no drivers available on the date we want to leave.
KiwiTaxi
If you are looking for the most private and comfortable journey check out a Kiwi Taxi from Budapest to Ljubljana. As to be expected, this is the most expensive route, starting at 335 EUR.
However, you are safe in the knowledge that the car is less than seven years old and the driver is trained and speaks English. The private hire can collect you from any address or at the airport.
---
So now you know how to get from Budapest to Ljubljana, will you make this scenic trip?
Country Itineraries
Tips on what to do and essential travel information…
Budapest:
Ljubljana:
Like it? Why not pin it to your Europe Pinterest board?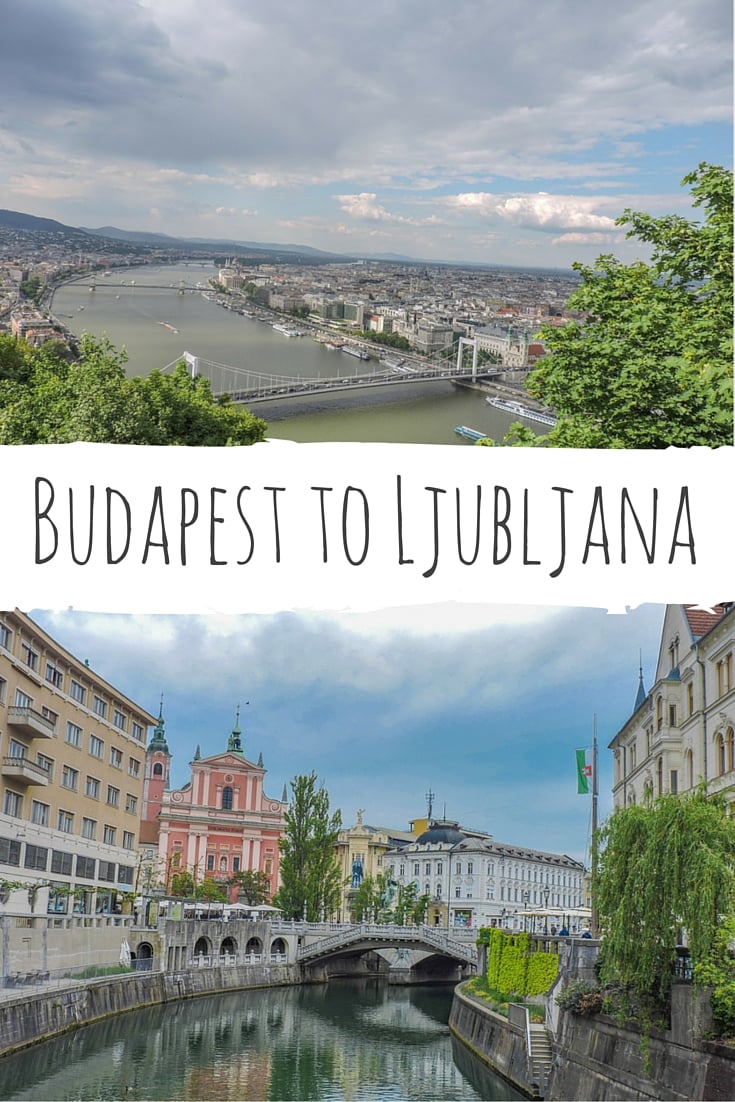 Over to you, any questions or updates?